Youngstown State University remains an affordable institution, however, scholarships offer sufficient support to offset tuition costs. Scholarship endowments, coupled with this financial assistance, also provide prestige.
We thank you for considering a gift to establish a scholarship that will have a tremendous impact on current and future YSU students. 
An endowment is a donation of money or property to a nonprofit organization in which the investment growth is used for a specific purpose. For the YSU Foundation, this purpose is to create scholarships, awards, support competitions, study abroad, research, and programmatic endowments.
What are the process and financial requirements to endow a scholarship?

A scholarship is endowed with a charitable gift of $10,000 or more through pledges, gifts of shares, or estate plans. The $10,000 pledge may be divided by making $2,000 payments over five years. Gifts of shares of stocks, bonds, or mutual funds can allow donors to avoid income and capital gains taxes.
Four percent of a 12-quarter rolling average is used to calculate the annual scholarship distribution, which allows the gift to have the opportunity to continue to grow and become more substantial in perpetuity. Examples: (based on 4% growth)
A $25,000 endowment provides approximately a $1,000 annual scholarship.

A $100,000 endowment provides approximately a $4,000 annual scholarship.
If you are interested in endowing a scholarship, you can contact a YSU Foundation Development Officer to discuss your options and areas of interests.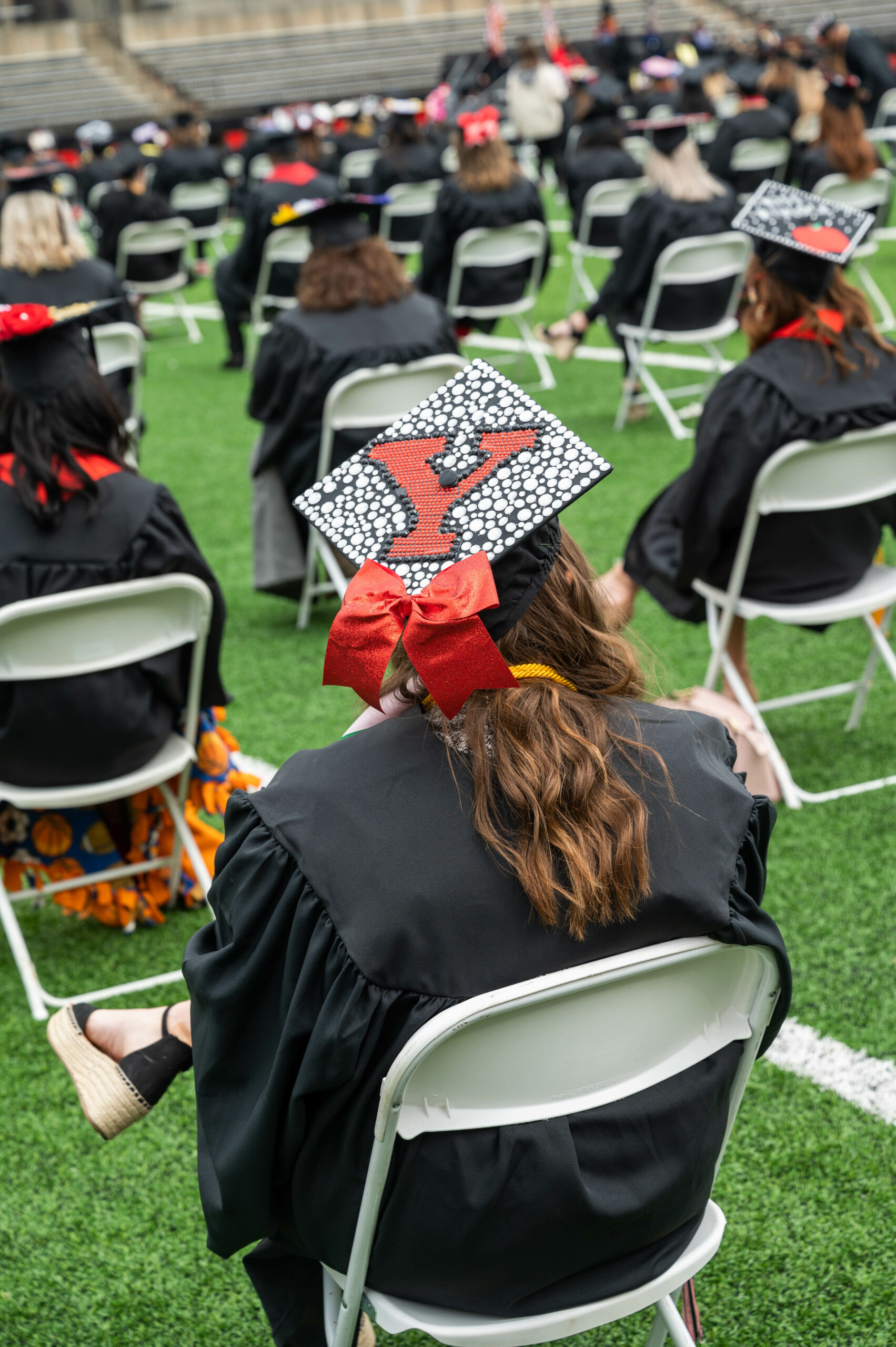 WHO SELECTS THE SCHOLARSHIP CRITERIA, AND HOW ARE SCHOLARSHIPS AWARDED?
The donor designs the criteria for a scholarship. For example, donors may establish a scholarship for students from specific colleges, majors, backgrounds, etc. Students apply through YSU, not the Foundation. Once a student is selected, this information is communicated to the Office of Financial Aid and Scholarships, which applies the scholarship to the student's tuition account. The YSU Foundation will then notify the student of their scholarship.

655 Wick Avenue
Youngstown, Ohio 44502
330.941.3211
Federal Tax ID
# 34-6576610